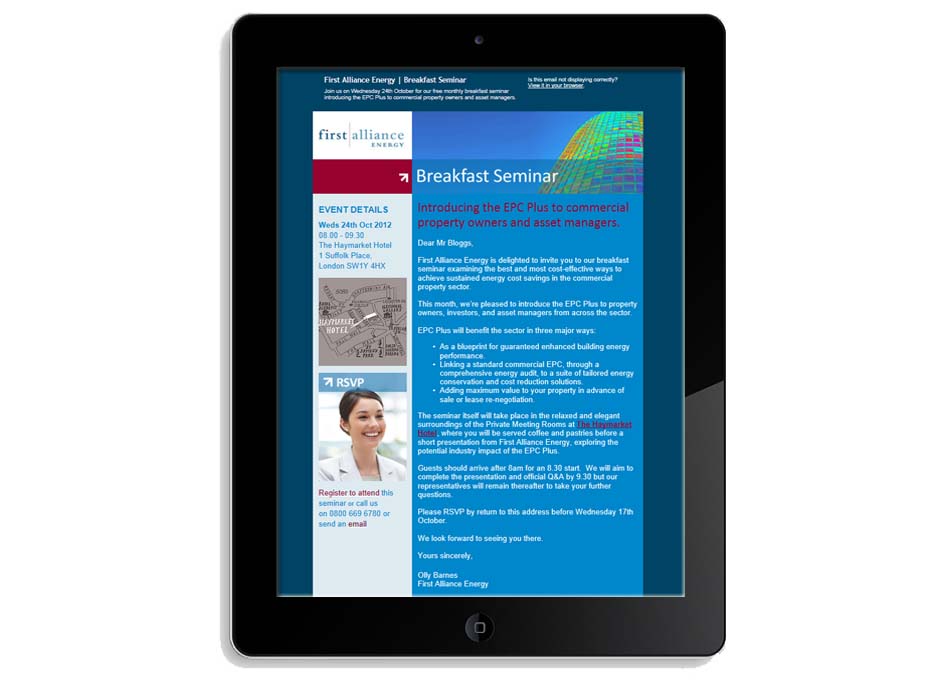 Client: First Alliance Energy (FAE)
Project: HTML Email

FAE wanted to deliver news of their upcoming Breakfast Seminar direct to their customer's inboxes.  They wanted to include a large amount of text but also to highlight certain aspects such as event details and how to RSVP.
Colourpop produced a 2-column HTML email which allowed the key details to be easily readable.  The blue hues in the email were on-brand and evoked trust, honesty and dependability, all helping to build customer loyalty.